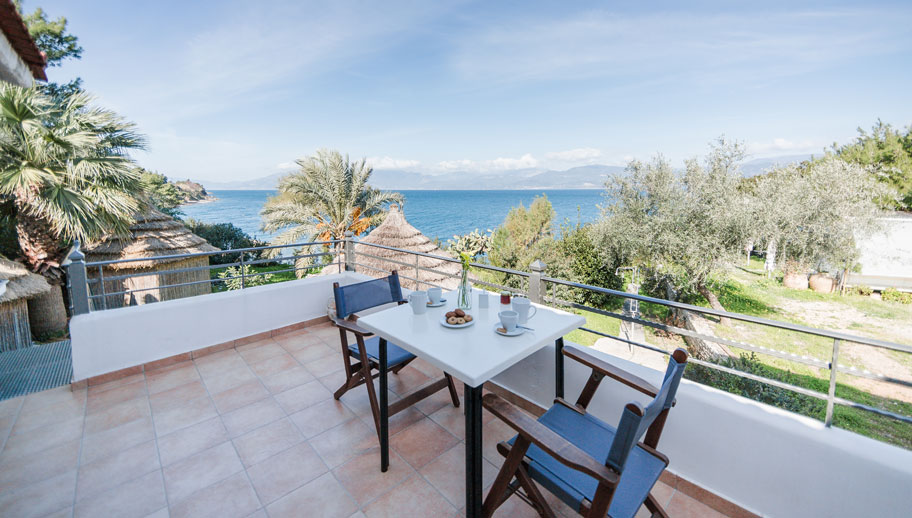 DESCRIPTION
Bungalow size: 40m2
The bungalow has a veranda tile floor/marble and mountain view.
Bungalow supplies:
Air-condition
Fridge
 Kitchen hobs
 Private bathroom
 Bath tub or shower
Double bed and bunk bed
Flat screen TV
Closet Linen Personal
care products
Outdoor furniture
Free wifi
The entrance to the bungalows is from the stairs.
Parking:
Free private parking space at the camping area!
PHOTOS
TSOLI'S CAMPING is located between the green mountain of Ziria Aigialeia and the sea passage between the Peloponnese and Central Greece, in a wooded location, 25 km. from Patras, 17km. from the bridge of Rio and 190km from Athens, in the picturesque Lampiri.